I have a confession to make…  I am addicted to buying tools..
I shop around and always get the best deal possible.  I stop at garage sales, almost everyone has tools, and you can usually get a good deal offering to buy all of the ones they have.
Recently I bought a large set of tools from a garage sale for $35.  While most of the tools were junk there was a complete set of SK 1/4″ SAE sockets, two snap on sockets, and a handful of craftsman wrenches.  Well over $200 worth of tools.
One of the *gems* in this find was a funny looking pipe wrench.  From a companny called "Trimont Manufacturing Company".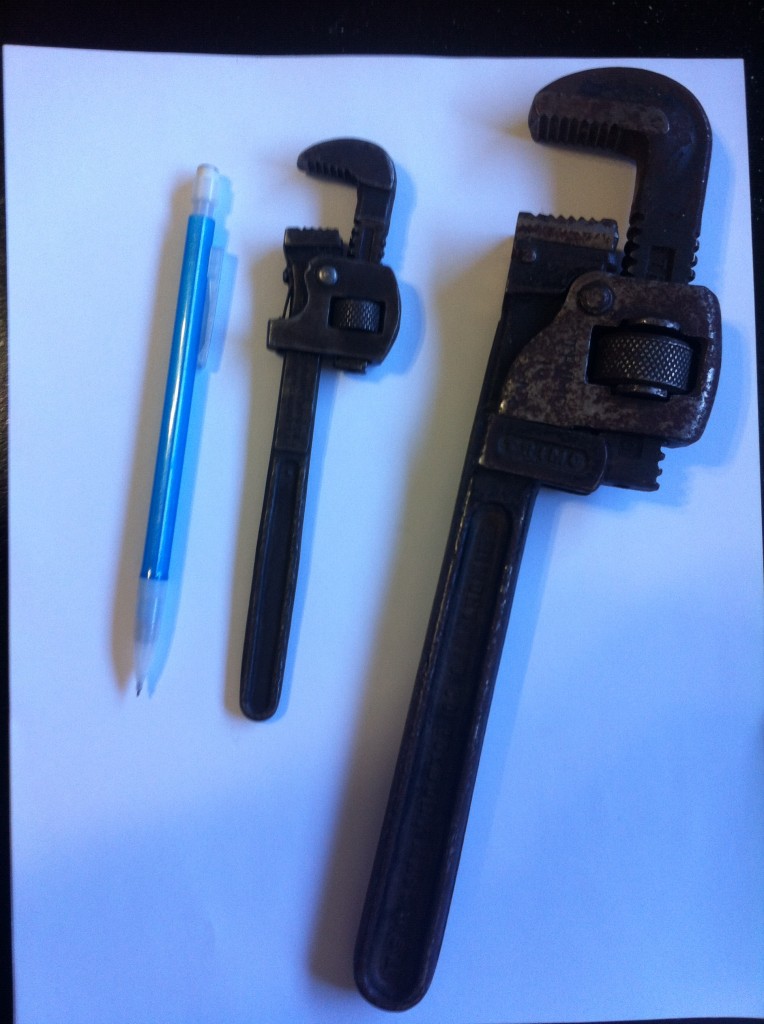 What is cool about these wrenches is that they are spring loaded.  The large pipe wrench springs closed. Which makes using it very very easy.  Most pipe wrenches you have push the wrench closed so it bites good before it will grab the pipe, but that is not the case with these wrenches.  What I don't understand is why these pipe wrenches aren't common place.  The difference is AMAZING.  Another good thing about these wrenches is that the jaws (even after atleast 40 years) are still sharp.  Sharp jaws on a pipe wrench are essential to good operation.
If you see these wrenches around I recommend you snag them.  They never cost very much.  You can always find them on ebay as well.