I was looking into project management software for my software company.  I needed it badly.  At first I tried Trac.  That reminded me just how important a nice friendly UI is to productivity.
I looked at some agile project management software but found them to be too rigid with too many extra features I didn't need for my plethora of smaller one week projects.
I tried out a few, and signed up for rule.fm.  I've seen ads for rule.fm before, but I always thought it was an online radio like pandora or spotify.
I signed up for the trial, loved it and purchased it.  Then I had my first interaction with their support staff, and it was amazing…  See the screenshot below of our conversation…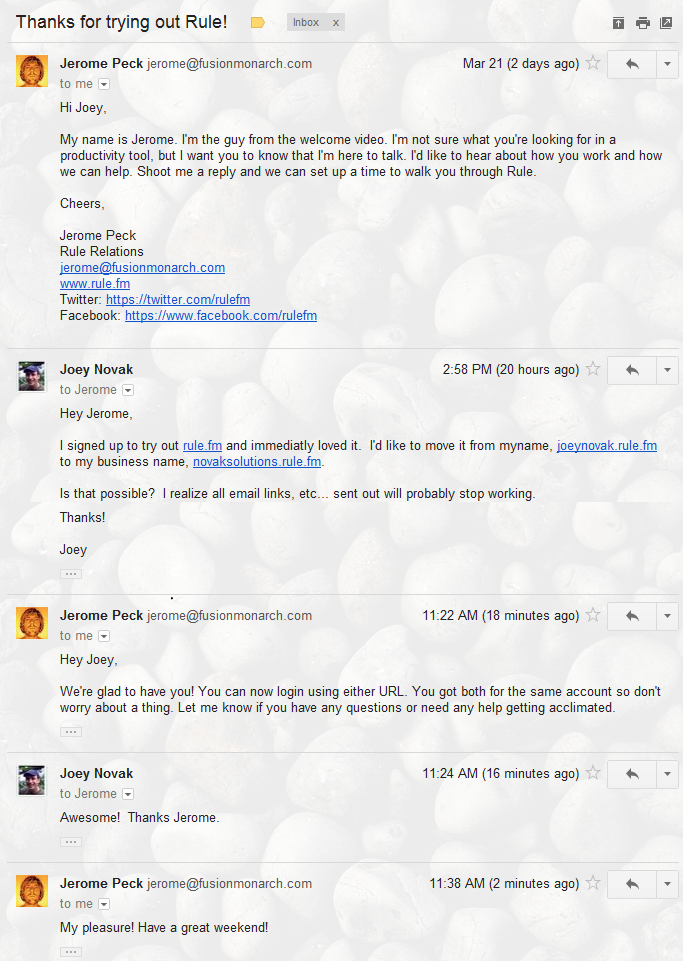 Bottom line, I love rule.fm.  So do my contractors.  They are WELL worth the monthly cost.  I suspect in a year or two we will be up to the pro $99 / mo plan but for now, the $19 / mo plan should get us by.
Thanks Jerome!  Awesome Customer Service.